Welcome to Be Connected, for schools, academies and trusts – the last edition of the 2022-23 school year.
As always, this issue is packed with the latest legal updates, insights from the sector and experts' support and guidance from our team. We're also pleased to share our findings from the first of our termly school leaders surveys, which offers some valuable insight into the challenges of the day and priorities for the future.
Remember - Be Connected is your space – what would you like to see in future editions?
Legal updates and guidance
Ofsted complaints procedure consultation
Ofsted has launched a consultation entitled 'Changes to Ofsted's post-inspection arrangements and complaints handling'.
There has been much debate about Ofsted's role and practices, triggered predominantly by the inspection of Caversham Primary School and the tragic death of headteacher Ruth Perry.
Discussion around the effectiveness and fairness of the processes through which schools can raise concerns about inspection activity has featured heavily and Ofsted has acknowledged the current complaint procedure is "not working", so this consultation is a welcome development.
In this article, we consider the proposals and share our views
New guidance on Subject Access Requests (SARs)
Dealing with requests by individuals to provide obtain a copy of the personal data held by your organisation is a common occurrence in modern life. This includes where you got their information from, what you are using it for and who you are sharing it with. With strict time limits it pays to have a good understanding of your obligations up front.
To help organisations navigate through the most common problem areas of responding to a SAR, the Information Commissioner's Office (ICO) has recently issued some new guidance for employers. In this article, we run through the key points and share advice relevant to schools and trusts.
Working to the newly updated Exclusions guidance
The Department for Education (DfE) has published new Statutory Guidance on Exclusions, as well as new Regulations. The changes come into effect from 1 September, whilst relatively minor with focus predominantly about remote meetings and cancelling exclusions it is worth getting up to speed in advance.
We explain the changes and what you need to do in time for the new academic year and how to handle exclusions during the transition period.
Keeping Children Safe in Education 2023 – implementing the key changes
Along with the usual tweaks, the September 2023 guidance contains two significant changes and no real clarification regarding online searches.
In our webinar, we talk through the changes required for September and the steps you need to take to implement them, covering:
The various amendments to filtering and monitoring and what to do now
What the changes to expectations around 'use of school or colleges premises for non-school/college activities' mean in reality
How schools, colleges and Trusts have interpreted the 2022 online search requirement and the small tweak to make to comply with the 2023 change
Your next steps for implementation, policy updates, and staff and governor training.
School building safety is 'a critical risk'
A new acronym for many in the sector RAAC (Reinforced Autoclaved Aerated Concrete) has brought into sharp focus the challenges that the sector is facing with the condition of the school estate.
It's understood that around 24,000 school buildings are beyond their initial estimated design life and around 700,000 pupils are in a school requiring major rebuilding or refurbishment, which can adversely affect pupils' experience.
The Department for Education has concluded there is a "very likely and critical" risk of injury or death from a school building collapse, recognising RAAC as one of the greatest risks to school estates.
They have published non-statutory guidance setting out a five-stage approach for the identification and management of RAAC, aimed at those responsible for educational buildings.
Assured shorthold tenancies for schools: a handy checklist
It's not uncommon for schools to have residential houses on site, often occupied by members of staff, but sometimes by private tenants. When letting property, it's important to ensure the right legal requirements are ticked off at the outset to avoid problems later. This will depend on who is occupying the property.
While members of staff required to live on site to perform their duties will usually occupy under a service occupancy agreement, other residential occupiers will occupy under an assured shorthold tenancy (often referred to as an AST), just like the tenant of any other landlord.
To help schools and trusts to avoid breaching their legal duties as landlord, our property lawyers have produced this handy checklist.
Employment
Updates to the Burgundy Book
An updated Burgundy Book was released on 8 June 2023 - the first update in 23 years!
Although academy trusts are not obliged to follow the Burgundy Book (or STPCD), the majority of academy trusts continue to do so, either by expressly incorporating reference to it in their contracts of employment or potentially as an implied term where they follow it in practice.
The release updates legislation references and clarifies terminology but does not fundamentally alter teachers' entitlements.
If you expressly incorporate the Burgundy Book in your contracts of employment, then you may wish to check that your contracts provide for revisions to such collective agreements. If you use our precedent contracts, don't worry - appropriate wording is already included.
School staffing restructures: what you need to know
Schools' finances have rarely been as squeezed as they are presently, with financial sustainability at the top of the agenda for trusts. It's clear that financial pressures upon trusts are attributable in large part to staff pay, with staffing costs making up the majority of school budgets.
Trusts are also understandably anxious about a potential increase in Teachers' Pension Scheme contributions. Uncertainty regarding energy and other costs has also added to the mix, creating a perfect storm for many.
In response to these challenges many schools and trusts are facing the prospect of restructuring, so we've produced some practical guidance which should help prepare for this process. It also advises how you can minimise the need and mitigate the risk of staff redundancies.
Learning, development and resources
School leaders survey – the results are in
We're pleased to report the findings from our new termly school leaders survey. We plan to run this every term so if you have any ideas on topics you think we should explore we would love to hear from you.
Research for the survey was completed by 265 of the leaders (governance and executive leaders) of the nation's schools and academies who shared their views, yielding some valuable insights.
Key findings fall into three areas:
The policy landscape – where there's a clear sense that the government is not doing enough, with the strength of dissatisfaction with current SEND support and funding overwhelmingly clear.
Strategic and operational priorities - looking at the academic year ahead, operational strategies focused on financial sustainability, recruitment and retention of staff together with enhancing education provision are top the list. Five of the top ten strategies cited by school leaders for their focus over the next 12 months relate to people issues so the importance of having an effective people strategy has never been clearer.
Environmental and social impact - when looking at how trusts are managing the wider impact priorities in this area tend to focus on staff wellbeing and equipping pupils and students for their future in the world, with net zero falling perhaps surprisingly low on the list of priorities.
Best practice complaints management for schools and trusts
The volume and complexity of parent complaints that schools and trusts are dealing with has risen dramatically. Whilst it is not much comfort if you are experiencing challenges in this area it is worth remembering you are not alone. This is a trend impacting the entire sector.
Whilst wider societal issues are clearly playing their part, getting school complaints management right from the outset can reduce overall workload and avoid time-consuming and potentially damaging referrals to regulatory authorities.
To help you we are offering a range of support in this area, including:
Best practice complaints management
Of particular value to those with a leading role in complaints management, including maintained school and academy leaders, governance professionals, governors and trustees.
Parental Complaints Management
Our Parental Complaints Management CPD programme provides school and trust leaders with the skills, knowledge and confidence needed to effectively manage parental complaints.
Complaints management support pack
Designed for senior leaders, clerks and governing boards. This comprehensive pack includes a template complaints procedure and policy, with a range of editable letters and resources for academies and trusts to manage their complaints process.
#EdInfluence podcast – back by popular demand
We're excited to announce that our popular education podcast is to set return for a new series.
Hosted by education lawyer and accredited executive coach Nick MacKenzie, the podcast features interviews with influential leaders from across the education sector and beyond to explore the human side of leadership. In his inimitable style, Nick has a knack of unearthing the secrets of good leadership from his guests.
Here's what he says we have to look forward to in the third series of #EdInfluence:
"We want to hear stories from a diverse range of leaders from different sectors, at different stages of their leadership journey. The emphasis will be on sharing relatable, human stories that influences listeners thinking… and hopefully their actions!"
New episodes of #EdInfluence will be published soon and available across all the usual podcast channels.
You may also be interested in…
A magnificent seventh EducationInvestor Award!
Our education team has won the 'Legal Advisor of the Year - to Education Institutions' category at the Education Investor Awards 2023 for a record-breaking seventh time, reaffirming our position as a true powerhouse in the sector.
Judged by a panel of high-profile independent industry experts, the firm was shortlisted alongside an array of national and international firms.
Mark Blois, National Head of Education at Browne Jacobson, said: "To win this important award for the seventh time is recognition of the strength and depth of the expertise of our people and testimony to the significance, quality and consistency of the work that they do within the Education sector".
Key partner appointment
We're excited to announce the appointment of Nathalie Jacoby-Danesh, who brings a extensive experience advising education institutions on a broad range of matters including corporate law, governance, funding arrangements, mergers and acquisitions and collaborative joint ventures.
Nathalie, a qualified lawyer in England and Wales and an 'Avocat à la Cour' in Luxembourg, will also head up the firm's charity and not for profit sector team. The team currently advise national, regional and local charities, not-for-profit organisations, social enterprises, membership organisations, community groups, schools and colleges, churches, welfare and professional associations on all areas of charity law.
#BeingBrowneJacobson - fostering a leading education practice
In this series which explores the culture of the firm and what makes us who we are, Mark Blois, our Head of Education, has shared his experience of being a leader in the legal sector and the advice he has for young lawyers entering the profession.
Key contact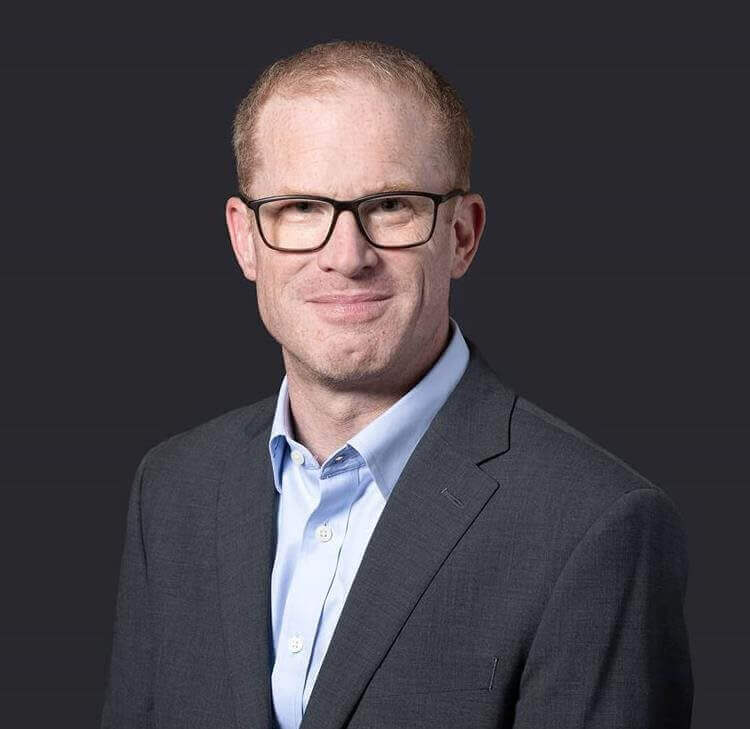 Mark Blois
Partner
mark.blois@brownejacobson.com
+44 (0)115 976 6087
View profile