In Conversation with... Peter Ware
We talk to Peter Ware, Partner, Head of our Government TMG, who has worked with the Midlands Engine Partnership and other partner organisations over the last eighteen months to research, create and deliver the Ten-Point Plan for Green Growth.
Our In Conversation pieces give a glimpse of the behind-the-scenes legal work we undertake to support our clients to achieve their aims and ambitions and deliver what are, at times, ground-breaking and challenging projects.
We talk to Peter Ware, Partner, Head of our Government TMG and a member of our government and infrastructure team. He has worked with the Midlands Engine Partnership and other partner organisations across academia, industry and government over the last eighteen months to research, create and deliver the Ten-Point Plan for Green Growth. Now the fun starts helping the Midlands Engine to deliver this ambitious plan.
Can you tell us about your work with the Midlands Engine to create and deliver the Ten-Point Plan for Green Growth?
My conversation with the Midlands Engine started in March 2020. Anthony May, the Chief Executive of Nottinghamshire County Council and the Senior Responsible Officer for the Midlands Engine, introduced me to Rachael Greenwood, who is the Executive Director of the Midlands Engine.
In discussion with Rachael, we could already see then that the pandemic was going to have a significant impact on the country and on all the other issues facing society, and in the Midlands area the climate crisis was also at the forefront of the Midlands Engine's agenda. In conversation, those two issues seemed to coalesce and so we considered how we might support the Midlands Engine in addressing these two issues. Together we agreed that the first step was to bring thinkers together and to hold a round table in July 2020. To support this, we at Browne Jacobson prepared a detailed "White Paper" for attendees to support the debate. Following hugely rich debate at the round table hosted by Sir John Peace (Chair of the Midlands Engine), we issued Browne Jacobson's Building back stronger, better and greener in the Midlands, which was published in September 2020.
Following the success of that work, Rachael and Sir John saw the real need and space for a plan for the Midlands and hoped that Browne Jacobson would help. We agreed and, along with colleagues from The Energy Research Accelerator (ERA) (based at Birmingham University) and the National Trust, we held over 300 conversations with people from industry, government, health, third sector and academia.
I spoke to a variety of bodies, including parliamentarians and the All Party Parliamentary Group, about what they want to do, and ultimately we identified those ten points which the Midlands could genuinely lead on and make a difference to both our environment and to sustainable growth.
After those fantastic conversations, we helped them draft up the Plan with other colleagues and partners from the ERA and the National Trust.
What role did you play in supporting the Midlands Engine and other partner organisations to achieve its objectives?
We brought significant resource, colleagues from across the firm who genuinely have expertise in the area but, most importantly, enthusiasm. Colleagues from the Education Team, the Finance Team, the Planning and Environment Team, the Public Law and from the Government Team were involved.
Were there any challenges you faced?
There were lots of challenges. One is making sure that everyone's voice is heard because inevitably some people are able, through resourcing or positioning, to shout louder than others. What was really important was to ensure we had a balanced approach to all of the potential solutions by making sure that we talked to the right groups and heard all the voices. This was inevitably a challenge in relation to something which touched the lives, business activities and political activities of literally thousands of organisations across the Midlands.
How does it feel to be part of this project?
It was tiring and there were difficult times, but actually this is an amazingly exciting agenda. I spoke at an event a few weeks ago: we had young people from universities who were genuinely enthused about rising to the challenge of solving the problems we have. Too often we only think about the climate crisis as a catastrophe and that it's only negative. We must not forget that actually some positives can come from it; some fantastic opportunities for us to rise to the challenge and solve the problems.
Are there any particular highlights or stand-out moments from this project?
We had a launch where the Secretary of State spoke and said what an important project it is. The report was mentioned in the Houses of Parliament. It's been a central project for Sir John Peace in his role as the Chair of the Midlands Engine.
What are you most looking forward to in helping the Midlands Engine and its partners to deliver this ambitious plan?
Making sure everyone is part of this, everyone buys into it and everyone's pushing in the right direction. This means that we can cut through all the politics and we can get to a place where we're actually solving something.
What is really important to the Midlands Engine is that actually we do something now. The role of the Green Growth Board (which I have been asked to chair) is to monitor each focus area, which will each have a specific output to deliver. We've got a mobilisation plan across all of the ten areas and we're already seeing progress.
We have had some initial successes. The hydrogen vehicle demonstrator project (HG2V) shows how we might be able to utilise hydrogen as the fuel to transport incoming goods from the port in the Humber all the way down to Rugby. There's some funding of about £20 million to do this demonstrator project. It will, if successful, require new trucks, a pipeline of hydrogen, new service stations being able to pump hydrogen and all the facilities along the way. Just being able to do that would be brilliant.
I am really enthused by the skills agenda piece because there's a real opportunity to get our young people involved. Rather than being part of the problem, which the previous generation arguably might have been, they are the solution and they want to be at the forefront of solving things. I am really excited about being part of that.
What are your top tips for our health sector clients wanting to build on their own green plans?
Give this agenda the seriousness it deserves. This is a genuine crisis. Don't give it lip service. Give it resource. Make it the first thing you talk about, not the last thing.
So rather than it being agenda item ten when everyone's tired at the end of the meeting, it should be agenda item one.
What are your thoughts on COP26?
The challenge for COP26 was that we hadn't necessarily done all the things we said we'd do at the previous COP. There is a real danger that the political capital in these kinds of events is lost if we just keep ignoring what we promised to do last time.
This isn't an egg and spoon race at a primary school. You don't get a prize just for doing your best. You have to win, but you don't win on your own. We have to win together: collaboration and working together is the only way in which we will solve these enormous challenges.
Contact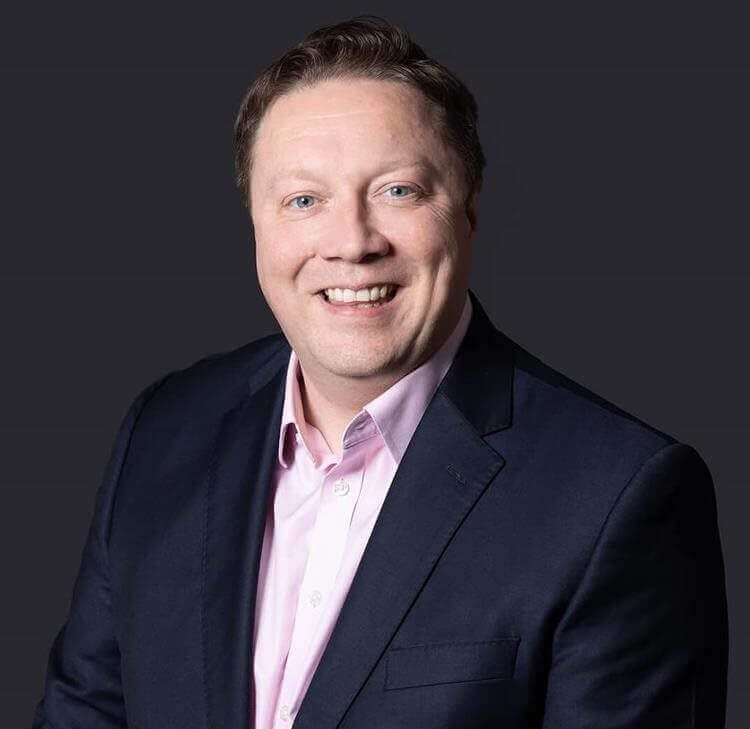 Peter Ware
Partner
peter.ware@brownejacobson.com
+44 (0)115 976 6242
View profile