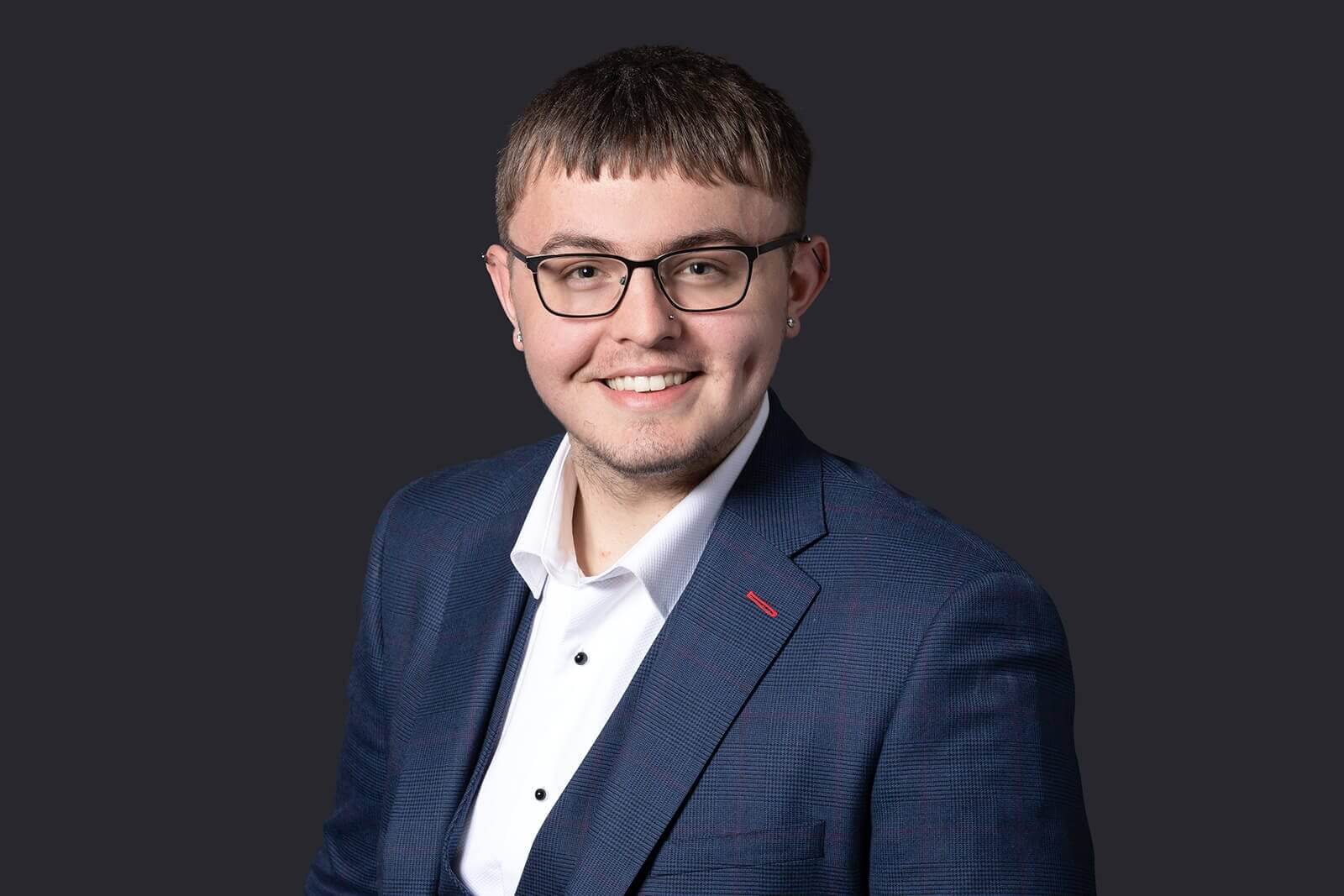 James Duckworth
Barristers' Clerk
james.duckworth@brownejacobson.com
+44 (0)330 045 2693
Nottingham
James is the junior barristers' clerk for the Browne Jacobson Barristers team, headed up by Fiona Butler. The proactive approach and high standard he strives for enables James to assist Lead Clerk Claire Smith in her role professionally clerking for the barristers and advocates in the Browne Jacobson Barristers team.
Joining us from a previous law firm within the Midlands, James' experience in law gives him a good understanding and familiarity with the various types of proceedings and areas of law that Browne Jacobson covers. Diary management, problem solving, meeting deadlines, and acting promptly under time-sensitive scenarios are just a few of the strengths James has within his skillset.
James and his role provide invaluable assistance to his colleagues, in a team that has quickly grown and developed.
Testimonials
"James is friendly, approachable and keeps you updated on progress. James acted quickly and efficiently to arrange hearing cover for me with less than 48 hours' notice on a closure order application. Despite nobody appearing to be available James managed to rearrange the diary to ensure a barrister was at the hearing to represent our client!"
"Thank you for your help to date. I've found you really easy to deal with and extremely approachable, which is definitely needed on the cases I have! You are also efficient and take on board any requests and instructions, therefore making my life much easier. The advocacy team is definitely enriched having you on board. Look forward to working with you more in the future."