Father Christmas comes to University Hospital Coventry and Warwickshire care of Browne Jacobson's Birmingham Office Community Action Group
Christmas in hospital would be no one's choice but for some children unfortunately they have no option but to spend their festive period in hospital receiving treatment often due to them having acute or life limiting conditions.
In order to try to spread some Christmas cheer the staff at Browne Jacobson's Birmingham office took up a collection during December of toys and gifts that were then donated to the Children's Ward at University Hospital Coventry and Warwickshire. Representatives from Browne Jacobson's Community Action Group attended the hospital just before Christmas to make the donation and the gifts were then handed out to the children who were in hospital on Christmas morning.
Katie White, trainee solicitor, who was part of the group delivering the gifts said:
"Because of the generosity of colleagues in our Birmingham office, the Community Action Group were able to donate presents to University Hospital Coventry and Warwickshire. It was great knowing that our toy donation has provided some support to families and with the help of NHS staff at UHCW our presents were able to bring joy to Children on Christmas morning. Santa himself delivered the presents to every child across 3 wards! A massive thank you to the NHS staff for their continued efforts and for letting us support one of our local Hospitals."
While Browne Jacobson prides itself on being at the forefront of Health Law Practice we also consider ourselves to be more than just a law firm and we take an active role in both local community projects and wider social projects with a view to making an impact on society's biggest issues.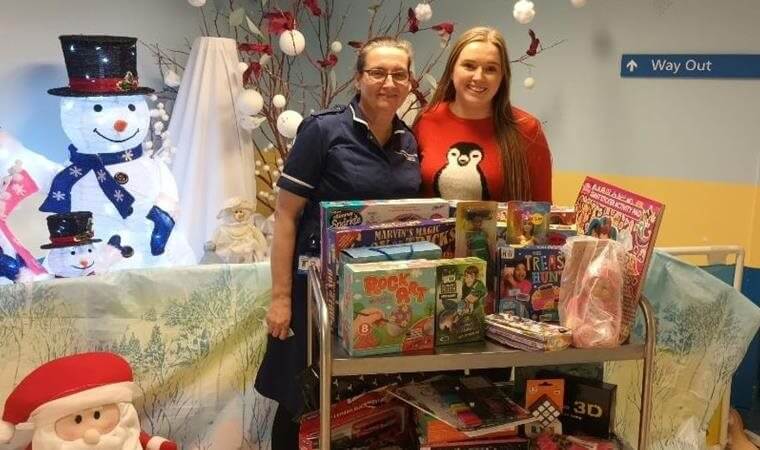 Contact
Henrietta Scott
Head of Marketing
henrietta.scott@brownejacobson.com
+44 (0)330 045 2299
View profile