Mediation offers the opportunity for a more holistic and meaningful resolution than the legal process. Mediation can help keep patients and clinicians out of formal litigation. Getting the right people, with the right skills and mindset, to attend a mediation is key. Claims are more likely to settle if a clinician attends the mediation (fact!). Emotional connection is essential to build trust between the parties.
Introduction
There is overwhelming evidence of the benefits of mediation for patients, families and NHS staff. Mediation is about sharing information, acknowledging concerns, empowering patients and clinicians and gaining a better understanding of why a complaint hasn't resolved by traditional means.
A mediator is an independent individual who helps parties resolve particular issues, or entire cases, and aims to give the patient a voice.
Those who have mediated claims see the power of mediation and usually mediate again. Even if the matter does not resolve, the process can work to open lines of communication, allow apologies to be given and preserve an ongoing relationship with a patient/their family. Fostering this goodwill often allows matters to settle shortly afterwards if settlement is not achieved on the day.
In clinical negligence claims, trust is often lost between a healthcare provider and the patient. Mediation helps to try and re- build that trust using a combination of plenary meetings and private discussions. Re-building trust can help achieve settlement and is often the most important factor.
One of the aims of mediation is to reduce the number of claims going into formal court litigation and where possible keep patients and staff out of court.
A key benefit of mediation is that the process is entirely confidential unlike a court hearing that takes place in public with the parties and witnesses identified and the media being entitled to report on the evidence heard.
Preparation
Remember that there is an injured patient at the heart of every claim and that this is their case. It is not about the lawyers or clinicians.
The Trust's legal department can support you and ensure that you have sight of the medical records and relevant documents setting out the case from both sides in advance of the mediation.
The Trust and its solicitors can help you understand the process, what to expect on the day and what each person's role will be.
Clinicians must be very well versed with the facts of case, have read any investigation report, be able to discuss any relevant Trust policies/national guidance and understand the strengths and weaknesses of the Trust's case. We will be able to provide you with the relevant information for you to read in this regard. Both a patient and a clinician will benefit from clinician's knowing the case well and understanding what processes, changes, shared learning have taken place since the event and be able to give examples (where appropriate) to help reassure the family.
In a mediation we have direct communication with the patient (even if not face to face then through the mediator), so we should, if possible, move on from talking about learning lessons and try talking about the action taken to redress matters. Therefore, investigate what has changed. It is much more powerful to evidence embedded learning with firm examples of changes that have been made and are now part of every-day practice.
If there are outstanding action points from an investigation, plans should be completed so that the patient/family can be provided with an assurance of the lessons learnt during the mediation, which is often an important aspect of achieving resolution (that what has happened to them, will not be repeated).
At the mediation
A mediation is entirely flexible - the only rule is that everything is confidential. Whatever you do on the day you must be flexible around the patient/their family – each mediation is different.
Attendance – this does not have to be the clinician involved in the claim (due to the emotion that this could invoke on both sides). It should be someone senior from the Trust with authenticity and authority who can explain, apologise, listen to and engage with the patient and their family.
Those that attend should not attend with a mindset that the parties are on opposite sides (despite being in separate physical or virtual rooms). We are all trying to resolve a case in a manner which is acceptable and fair to all.
Focus on the patient/the family, look at them and not at the others in the room. Put them at the centre of the day.
It should be a safe space for patients and families. Bring empathy, say sorry, listen, build confidence. Keep an open mind as to what's important.
Be as authentic as you can and show empathy (defined as "The power of understanding and imaginatively entering into another person's feelings") - Rarely can a response make something better – but just saying I don't know what to say and empathising with the claimant can mean a lot. When someone shows genuine interest in them and their issues, they not only feel understood but also empowered which may enable a better chance of settlement.
Listen carefully and repeat/acknowledge what a patient says - Acknowledgement doesn't mean agreement. Without acknowledgment, a patient may wonder how we can prevent the same thing happening to others if we can't acknowledge what has already happened to them.
Clinicians and Trust representatives must be prepared to make an emotional connection with the patient and their family. The patient needs to see understanding, compassion and humanity. Without this, it is harder to accept there is a genuine desire to achieve resolution.
A complaint is not always about money. Through mediation, there are remedies which would not be available to a judge. Claimants often have a "shopping list" of outcomes they hope for e.g. lessons to be learned around what went wrong or an explanation and apology from the Trust or a desire to become involved in the way in which change is 'shaped'.
For a patient, resolving a claim is about finding peace. Therefore, pay attention to the emotional experience as well as the facts. As part of our duty of candour we need to try and prevent prolonged psychological harm and so we should be mindful of how our communication, offer or response may be received.
Telling the patient and the family how improvements have been made or risks have been mitigated is important to patients and a mediation may be attended by someone from NHS Resolution's Safety and Learning Team who can help look at thematic reasons as to why something has gone wrong.
Practicalities
Remote mediations are here to stay and can fit around a patient's care requirements/ responsibilities and clinical commitments.
We will all have to grapple with technology and how to engage in a new remote forum (acknowledging the lack of physical connection and the effect that this can have) but the Trust's solicitors will make the necessary arrangements for everyone's attendance – whether that is in person or by way of a remote, online meeting.
Each party will have a separate physical or virtual room with a guarantee of privacy to have their own discussions.
The solicitors and the Trust will liaise with you on any particular expectations from the family ahead of the mediation.
Whether the mediation is held in person or remotely, we should be mindful and considerate of how we present ourselves – dressing appropriately and using positive body language can reinforce a genuine desire to resolve a case and listen to the family.
After the mediator has spoken to both sides separately, mediations often have a group plenary session where everyone meets together (so in one physical or virtual room). This is an opportunity for both sides to set out their hopes for the day, the journey that the family have had leading to the mediation and their thoughts and feelings on the case.
This session is often emotionally charged but is a good opportunity for the Trust and the clinicians to make any verbal apologies. This meeting sets the tone for the rest of the session and can break down barriers on both sides.
After the mediation
Clinicians will often be asked questions during mediation they cannot answer on the day, so they need to be prepared to deal with those questions and signpost to the right person for follow up. Often the claimant will ask for these to be addressed in a letter.
As well as looking at wider themes, NHS Resolution's Safety & Learning team can also help support the clinician/ Trust with learning, improvements and sharing good practices from other organisations.
Feedback to your team on your experience and the benefits of mediation – by achieving resolution through mediation, this offers a chance for both parties to avoid a litigious and expensive (in time and money) court process.
We recognise the impact that a mediation can have on all those that attend and we appreciate that mediations aren't a positive experience for all. The Trust will therefore provide ongoing support to those attending mediation if and where required
Should you have any mediation related queries and/or if you would like to discuss how we can help you with mediating disputes, please contact our Kelly Buckley.
Author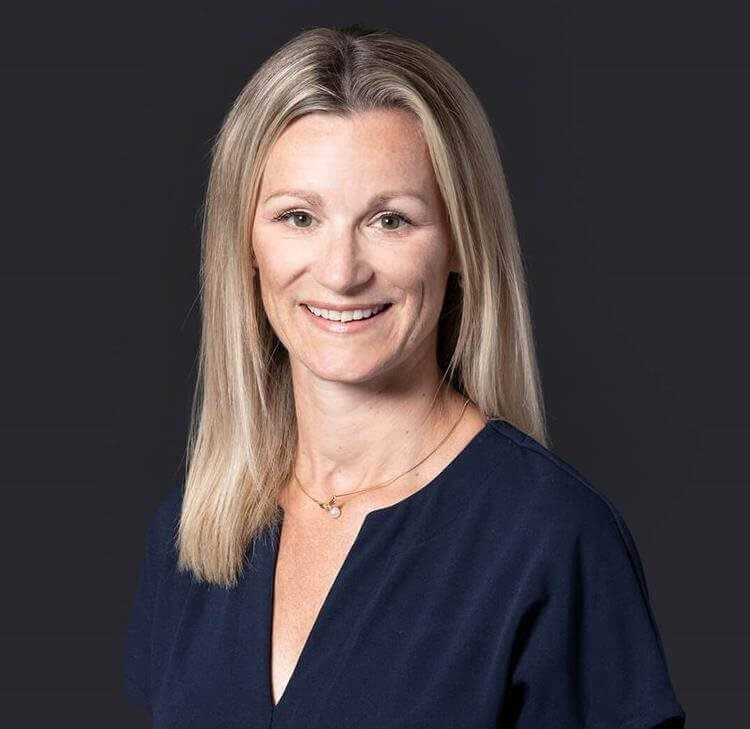 You may be interested in...